Stuart was an active member of B'nai Baghdad (a lay-led Jewish minyan) while he was in the Green Zone. Every Friday night, Jewish service members, embassy/state department personnel and contractors would come together for a traditional Kabbalat Shabbat service followed by a communal dinner. For holidays, the group also came together for traditional prayers and a chance to share in the holidays' traditions.
As Stuart wrote in one of his emails, "Friday night services was a chance for a bit of normalcy in an otherwise chaotic environment."
The Institute is in touch with minyanim all over Iraq and Afghanistan who request specific items for their kabbalat shabbat and holidays. In addition, we have a list of items that kosher keeping soldiers appreciate receiving.


Bar-Bat Mitzvah Students -- Mitzvah/Chesed Day Projects -- Community Service Opportunities

The Support A Soldier Projects, Community Service Projects and Cell Phones For Soldiers are ALL beautiful ways to make your special day more meaningful. Please contact us (info@MSAWI.org) for more details and step-by-step instructions. All projects can be tailored to meet any budget.

Lauren raises funds at her synagogue's Chanukah Bazaar for her tikkun olam project - Lauren sent 30 Chanukah packages to troops IHO Bat-Mitzvah.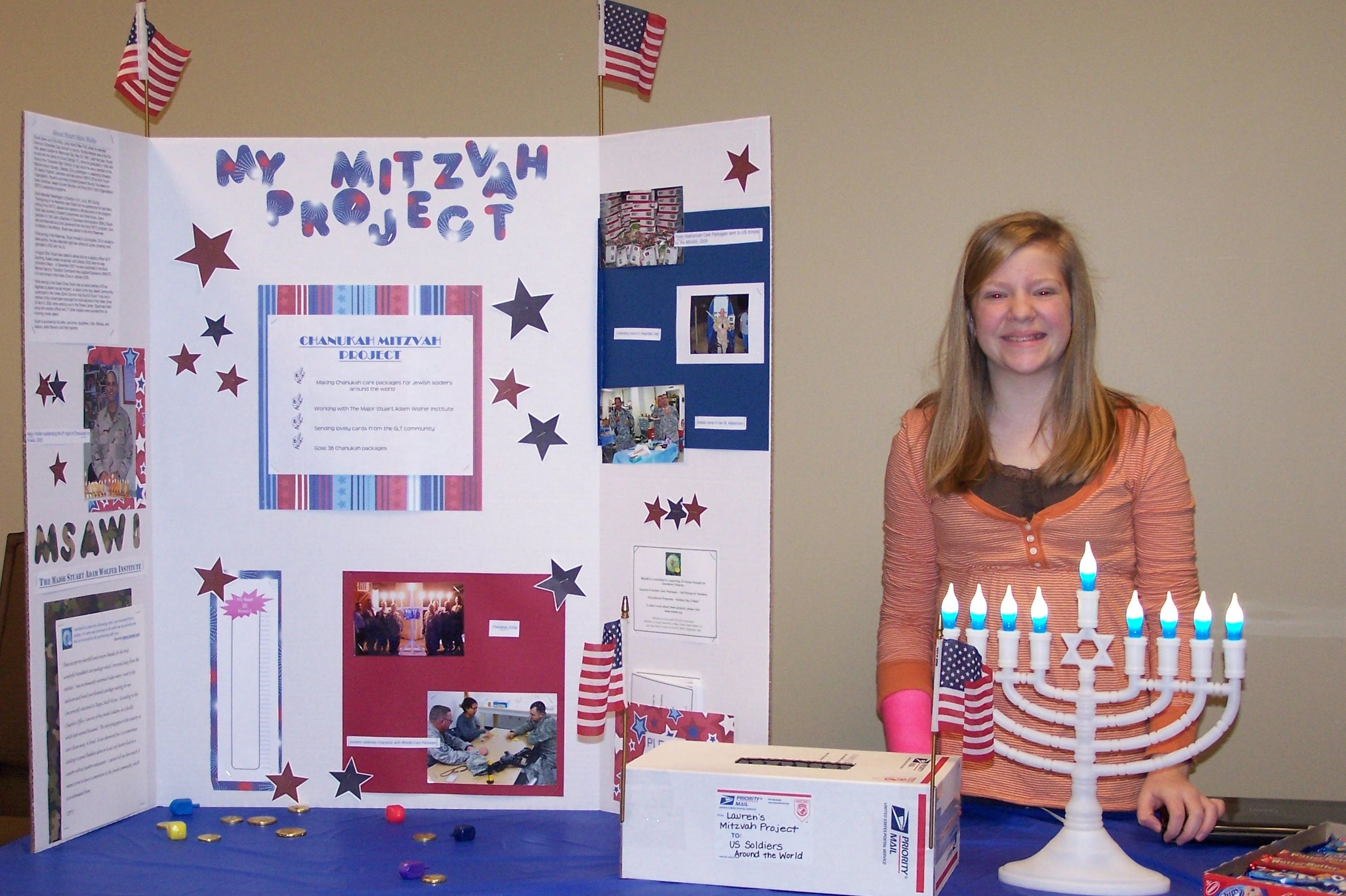 Click here to view Rachel V's Bat-Mitzvah Project through the MSAWI.org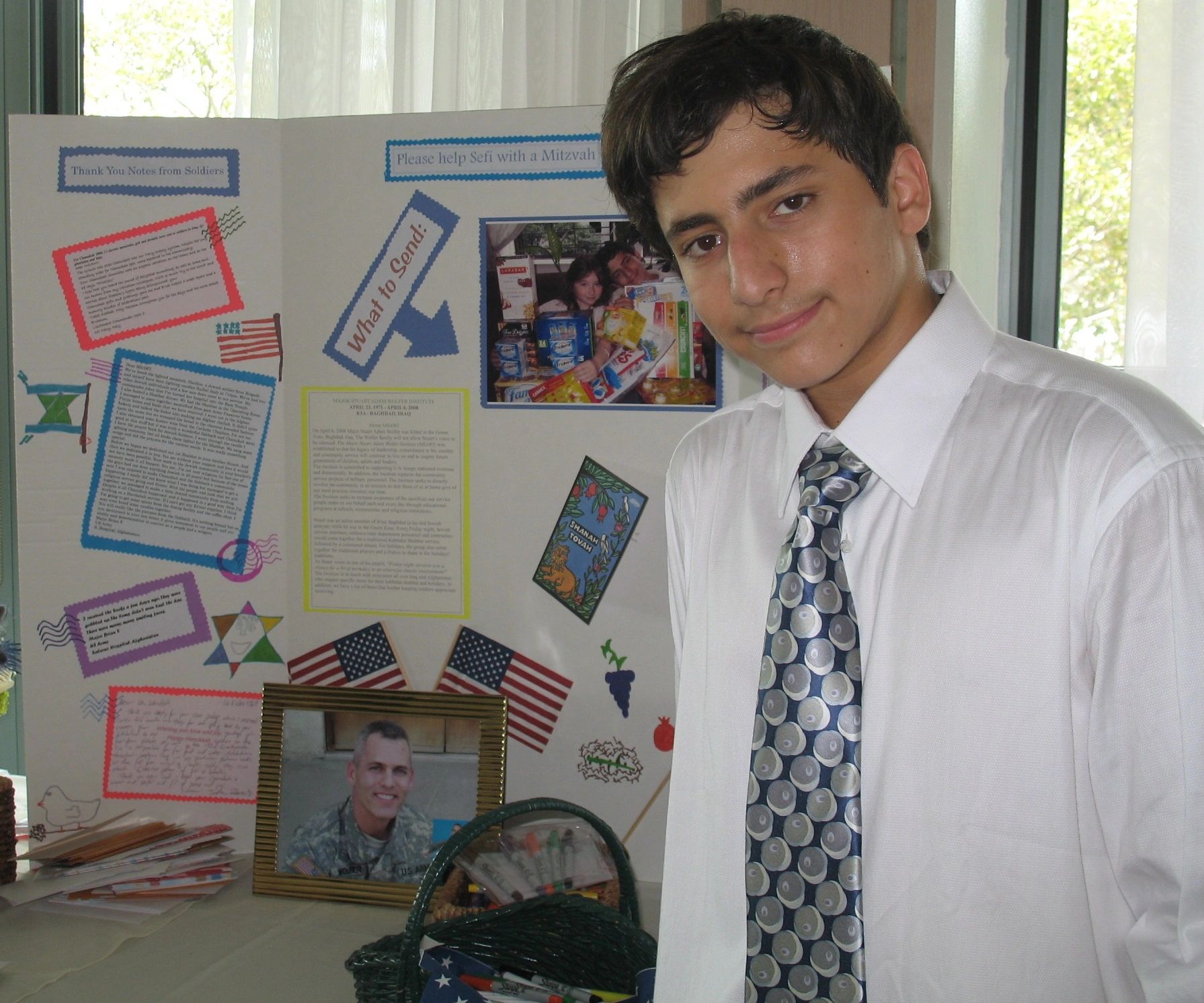 Joseph's Bar-Mitzvah Tzedakah Project
Joseph M. invited the guests at his bar-mitzvah to write cards to soldiers to be included in his care boxes of edible delights, magazines, personal care items and military issued socks.

EXAMPLES OF ITEMS SENT THROUGH COMMUNITY PROJECTS & BAR/BAT MITZVAH TZEDAKAH PROJECTS:


· Sent Rosh Hashanah packages of "dried apple chips" and personalized honey jars for a sweet & safe New Year
· The Institute sponsored a sukkah for a minyan
· Sent Sukkot decorations and Chanukah cards to a minyan
· Electric menorahs, dreidels and gelt were sent to soldiers for Chanukah so that they could enjoy the light of Chanukah
· A synagogue made Chanukah cards and sent treats to Jewish soldiers
· Kosher for Passover food packages were mailed to soldiers to supplement the military issued supplies
For more details about this project, email:
info@MSAWI.org
Double-click on any picture to view a larger image